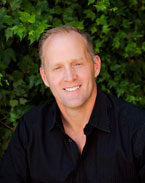 The Origins of the Advanced Prosthetic Institute's Philosophy of Biofunctional Disorders in Dentistry
In his practice, Dr. Jason Campbell has personally experienced many complex oral health issues than many dentists face during their careers, including genetically missing teeth, TMJ disorders, and migraine headaches. Additionally, he has been faced with many related medical problems, such as inflammatory illness due to food allergies, intolerances and acid issues. His experience with this dental and medical problems evolved into a passion for helping people in a comprehensive way to teat and avoid the very complex issues and dental problems that he has faced and to help other practitioners to develop the skillset to offer advanced care to patients and catapult their practice to new success.
Upon completing his Doctorate of Dental Surgery degree at Virginia Commonwealth University, where he graduated magna cum laude, Dr. Campbell received the Dentsply Caulk Award for Excellence in Prosthodontics. Dr. Campbell and his wife settled in Prescott, Arizona, where he began his general dentistry practice built on the premise of preventive care. Dr. Campbell found that many of his patients presented dento-medical issues, and that he was receiving referrals from other dentists who were not experienced or interested in providing complex care diagnosis and treatment. Recognizing the need for complex oral healthcare in his community, Dr. Campbell pursued additional training through the University of Southern California School of Prosthodontics, Periodontics, and Oral Surgery continuing education programs. Here he learned about advanced treatment in surgical prosthetics, and how to diagnose and treat patients suffering from occlusal disease, dental demise, terminal dentition, TMD, chronic facial pain, chronic headaches and other medical issues pertaining to oral/systemic issues of acidity and inflammation.
After completing extensive training in complex dental care, Dr. Campbell incorporated advanced technology into his practice to support the oral and systemic care he provides to his patients. He found that there are many people in need of dental rehabilitation, who have chronic head and neck pain associated with TMJ disorders, migraines, or an unresolved issue with syndromic dental-medical problems, including gastric disorders – which cause acid erosion of tooth enamel – and autoimmune illnesses and allergies interrelated with chronic facial pain. Patients with these and similar problems led Dr. Campbell to coin the term "biofunctional disorders" as a general description for the diagnosis and care of these issues within the dental field.
One of the treatment modalities for biofunctional disorders at Dr. Campbell's practice and at Advanced Prosthetics Institute an educational partner relationship with TEKSCAN and utilizes their digital technology to analyze and diagnose patients' bites for malocclusions, and resolving the related pain by applying principles of Dynamic Force Redistribution (DFR) and Friction Free Disclusion (FFD), Disclusion Time Reductions, Neuromuscular Rehabilitation and Muscular Nutrient Replenishment.  Another aspect of treatment for patients with syndromic dental-medical issues employs the use of custom built acid neutalization protocols, systemic alkinalyzation protocols, digestive rehabilitation protocols and to work in collaboration with medical and healthcare providers to address the underlying contributing factors to medical conditions prior to addressing dental issues. This collaborative care eliminates the recurring and costly cycle of necessary chronic dental care.
After years of building systems to treat biofunctional disorders that work within his own practice, Dr. Campbell developed a system that could be shared with other dentists, enabling them to providing more patients with the complex care they need to enjoy better overall health while simultaneously helping them to improve the management of their practice, including their financial situation and overall success. Dr. Campbell enjoys sharing with other dentists the biofunctional philosophy and systems that helped him serve his patients and grow his practice into a multi-million-dollar institution that provides comprehensive dental services from prevention to intervention to reconstruction and rehabilitation.
These multi-day courses at Advanced Prosthetics Institute include a didactic segment, a hands-on clinical segment, a practice management segment, and resources and tools that can be implemented at your practice immediately. Dental professionals who attend these courses will also have access to a package of resources and tools developed by Dr. Campbell and his team, including a practice and patient management system, and internal and external marketing system to help you attract and retain patients, and internet and social media marketing tools.
Dr. Campbell runs a fee-for-general service dental practice in Prescott, Arizona. He focuses on the treatment of complex dental care issues, including reconstruction of patients faced with "Dental Demise," "Terminal Dentition," TMD disorders, and chronic facial pain and headaches. He is the founder of the Advanced Prosthetics Institute, a center for education dental practitioners on principles of complex care for everyday practice, including preventing and treating TMJ disorders, occlusal (bite) disorders, implant placement, and dental reconstruction.
Dr. Campbell and his wife have four sons and one daughter. Outside of his work, he enjoys spending time with his family, and enjoys downhill mountain biking, motocross, off-roading, wake-boarding, wake-surfing and snowboarding with his children.